Tom McClellan, CMT: Gold COT Data Show Bottoming Condition
Tom McClellan, CMT has some great analysis of Gold's current COT data.
Here are the two charts from his missive. Follow this link to read his entire piece.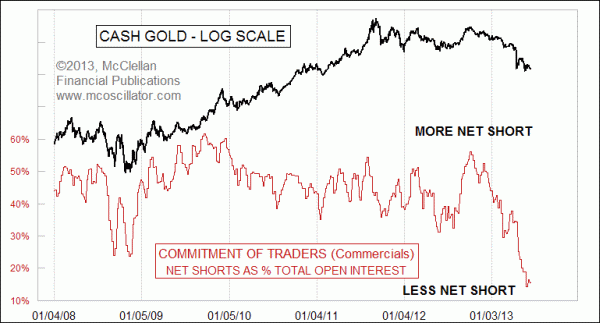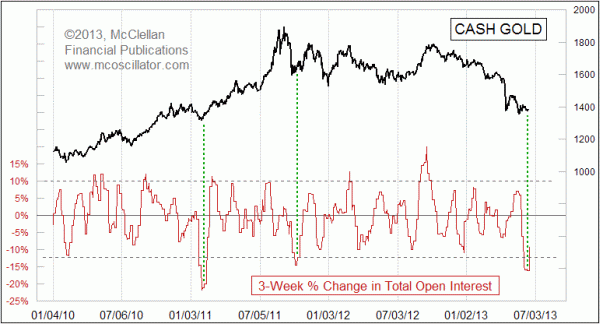 Whether or not this recent sudden drop in open interest is going to lead to a real and lasting uptrend for gold prices, or instead just bring a temporary pop, is something that this indicator does not tell us.  But history says that it should be associated with a meaningful price bottom, which tells me that we should get some meaningful amount of a price rally from here.